Terre Haute Police Service officers are recognized on Friday evening for their exceptional service at the annual Officer Recognition and Distinction Dinner for 2019 and 2020.
Chief Shawn Keen presented the honors of Officer of the Year to Detective Brian Bourbeau for 2019 and Officer Justin Gant for 2020.
Mayor Duke Bennett presented Constable Justin Gant with the Medal of Honor, while the Combat Cross went to Lt. Marc Phillips, Sgt. Adam Loudermilk and Constable Daniel Johnson for their actions with Constable Gant during a traffic stop that turned violent.
Bourbeau's nomination for the 2019 honor highlights his work with the Vigo County Drug Task Force, including an investigation involving the federal Drug Enforcement Administration to dismantle a drug ring in multiple counties. The investigation resulted in the seizure of 23 pounds of methamphetamine and 15 federal indictments for crimes associated with a conspiracy to distribute more than 500 grams of methamphetamine.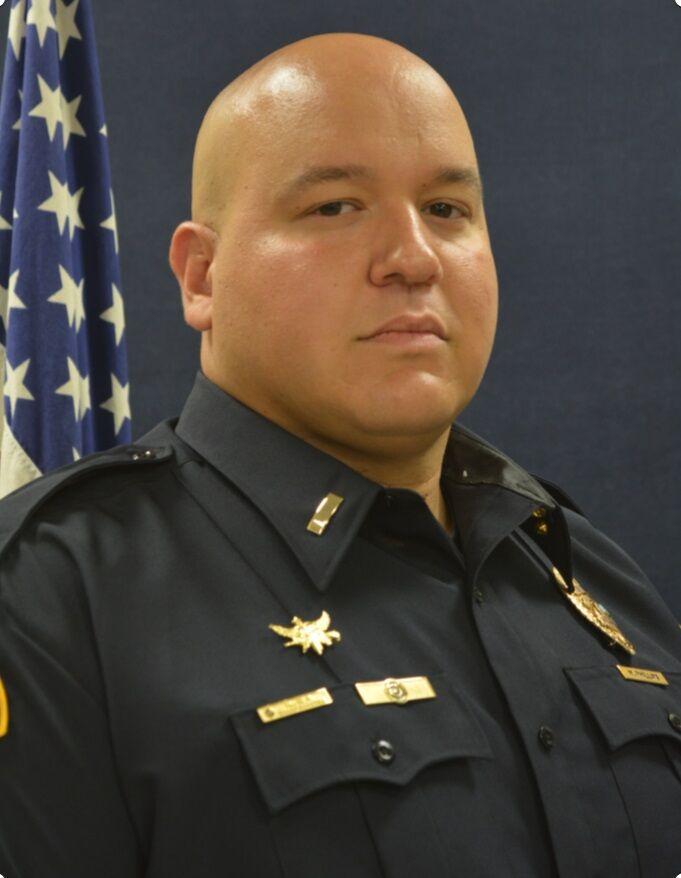 "Even being as involved in this investigation as this detective was, he still managed to lead the unit in statistics, demonstrating the true strength of his work ethic," said the appointment.
Bourbeau was also part of the THPD Special Response Team for eight of his 10 years with the ministry.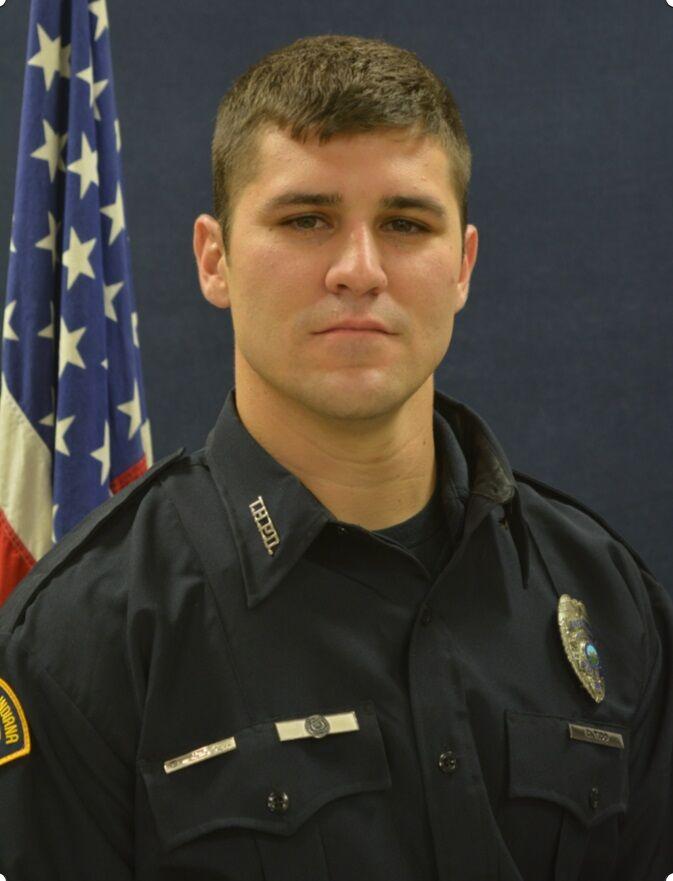 Gant's appointment highlights his strong work ethic and involvement in two of the most lucrative incidents the department has seen in 2020.
In an incident in September, Gant helped apprehend a violent criminal who had discharged a gun in downtown Terre Haute. Gant and other police chased the suspect for several kilometers before arresting him.
The second incident occurred in March when another officer carried out a traffic stop and called for help. A fight with an assured suspect over a gun.
"Speaking with those on site, it is believed that without the swift actions of this officer others could have been seriously injured or killed," Gant's appointment said.
The Medal of Honor and Combat Cross went to Gant, Phillips, Loudermilk and Johnson for their actions stemming from the same March incident involving the stopping of traffic.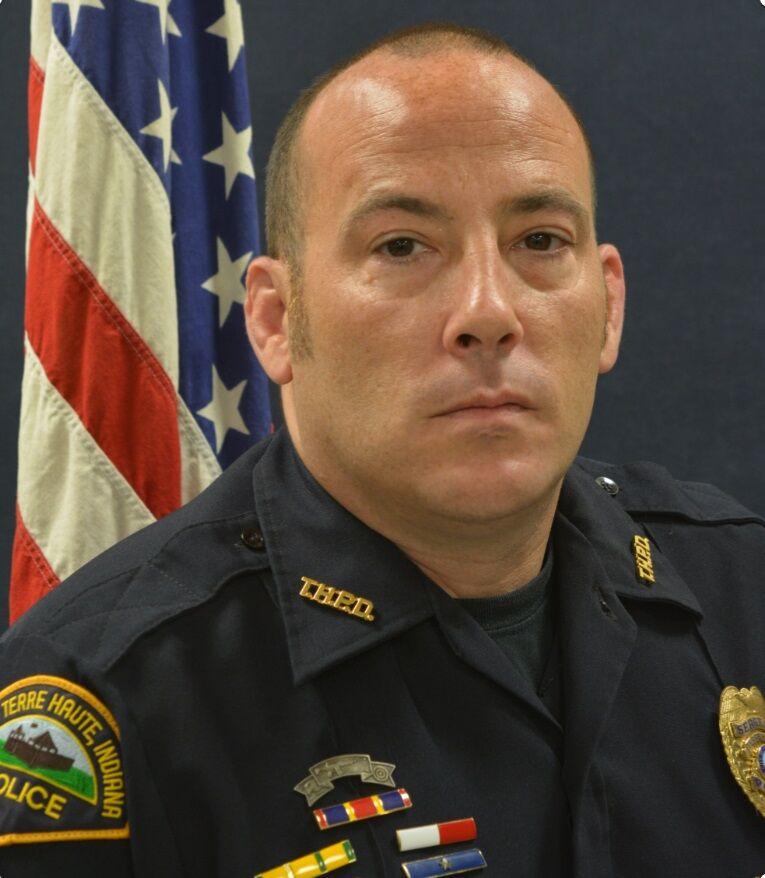 The other complimentary prizes presented on Friday were:
Outstanding Service Rewards
20 years old – Capt. Jason Brentlinger, Aaron Loudermilk and Gary Shook; This is. Jason Czupryn, Scott Funkhouser and Kayle Pickens; Sgts. Troy Davis, Michael Ellerman, Theodore Lemke, Joseph "JT" Pearce and Jeremy Sparks; Retail Kenneth Murphy; Ofc. Jonathan sweatt
25 years old – Deputy Chief of Detectives Matthew Carden; sergeants. Christian Gallagher and Greg Mosbarger; Retail Rick Decker and David Thompson, Ofc. Vincent billberry
30 years old – Retail Kurt Brinegar, Greg Ferency and Brent Stoelting
Civilian Service Awards 2020 – Jerry Calandrilla, Tucker Carson, Mike Franklin and Pat McBroom
Certificate of Commendation – Lieutenant Kayle Pickens; sergeants. Les Hamm, Brent Heaton and James Ribolla; Ofcs. Anthony Damanis, Cameron Diekhoff, Kyle Lex, Jacob Low, Hansford Mann, Jeffrey Pupilli, Cody Tidd and Thomas Welch
Unit Quote – Sgt. Matt Rains and David Stamper; Retail Julia Piety and Farron Stevens; Ofcs. Adam Neese and Cody Tidd
Grand Cordon – Sgts. Joseph "JT" Pearce and Justin Sears; Retail Brian Bourbeau, Martin Dooley, Devon Huebner, Daniel Lafave, Matthew Murray, Brad Rumsey, Lance Sanders and Donald Toney; Ofcs. Vasco Billberry, Dustin Cawthon, Nicholas Ciolli, Travis Clements, Marcia Crapo, Jardale "JR" Gibbs, Alan James and Chris Jones
Honorable Service – Chief of Police Shawn Keen; Sgt. Troy Davis; Retail Devon Huebner, Donald Toney and Daniel Walker; Ofc. Justin coyle
Meritorious service – Ofcs. Nicholas Ciolli, Eric Eldred, Justin Gant, Andrew Haley, Matthew Hall and Ivan Walker
Rescue Award – Ofcs. Jardale "JR" Gibbs, Joshua Goldner, Tell Howson, Adam Noel, Ryan Plasse and Lance Sanders
Star of Gallantry – Sgts. Jesse Chambers and Les Hamm; Retail Matthew Murray and Kyle Toney; Ofcs. Alan James, Anthony Mazzon, Adam Noël and Ivan Walker
The Mike Dinkel Memorial Award went to Zeliha Caputo, owner / operator of Zeliha Hair Salon.
The awards were presented by Dana Winklepleck, news anchor at WTWO / WAWV, and Susan Dinkel, news director and presenter at WTHI-TV / MyFOX10.
The summons was given by Sergeant THPD. Todd Haller.
Sally Whitehurst, Assistant Vice President of Marketing for First Financial Bank, and Terre Haute Mayor Duke Bennett also participated in the evening's Main Event program.
The event was sponsored by First Financial Bank, a member of First Financial Corp., which provides a financial service delivery system comprised of 81 banking centers in Illinois, Indiana, Kentucky and Tennessee and more than 100 ATMs FirstPlus automatic.
The members of the Terre Haute Police Awards and Recognition Committee are President Adam Loudermilk, Vice President Brad Rumsey, Secretary Jeff Pupilli, Acting Secretary; Brittany Coffman and Justin Gant, Jardale "JR" Gibbs, Joshua Loudermilk, Marc Phillips, James Ribolla and Gary Shook.
Source link